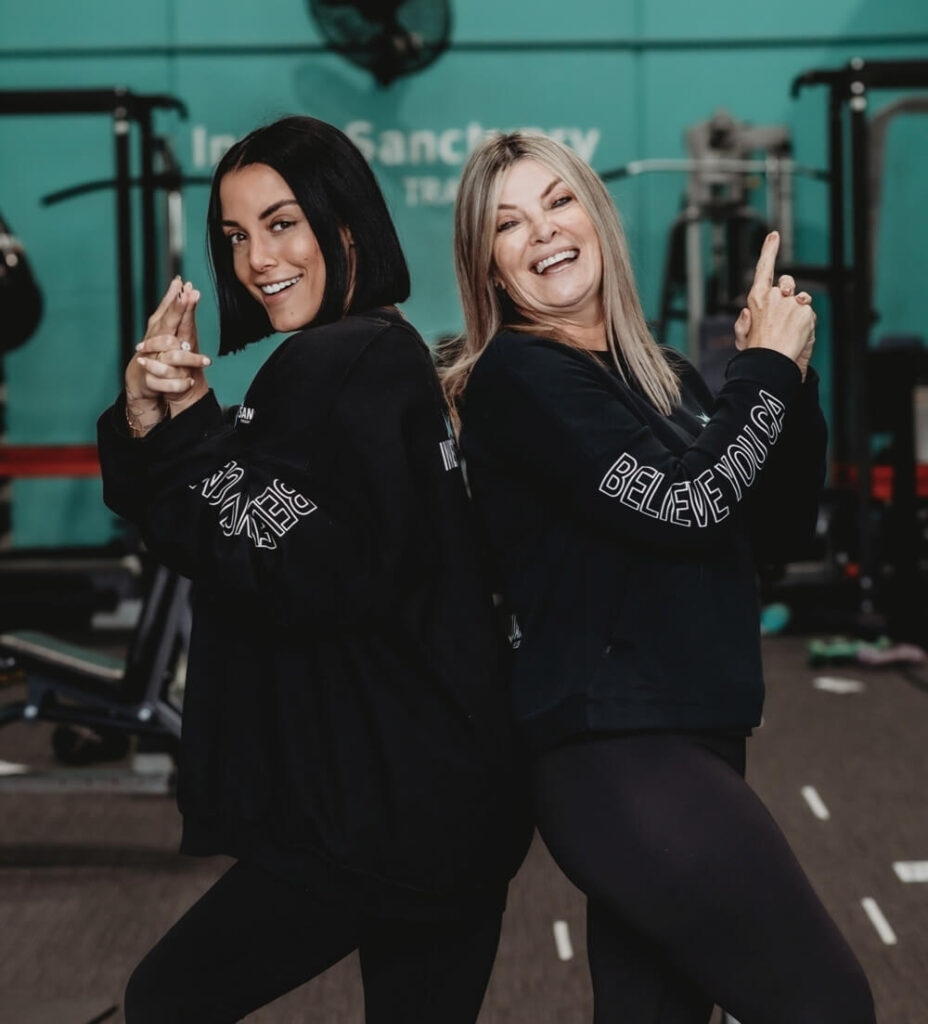 HOW IT
BEGAN…
01
Established in 2000 Michelle Peroomal founder recognized the lack of training spaces go to exercise/workout in a comfortable clean space environment with like minded females where you could just be yourself and not feel embarrassed or judged. A Sanctuary you step into and you feel supported, encouraged, motivated and inspired to want to achieve the best version of YOU. To know what, how when, why to eat to suit your needs & lifestyle and to achieve goals and desired RESULTS. A one stop wellbeing sanctum to go to achieve a healthy mental and physical state of wellbeing to be easily permantley managed into your lifestyle.
OUR MISSION:
02
To support and educate as many women as possible to gift them self time to have better eating habits to create a healthier and happier lifestyle.To be toned, fit, fab, self confident and loving living in their temple. To provide an unique Sanctuary with women specific exercise programs to enhance the female body. Whether it is weightloss, tone or to build self confidence and self esteem, a community where like- minded women come to feel and look their best FABULOUS. With our signature FAB5 program being a wealth of knowledge with over 20 years of experience in the industry to achieve total overall wellbeing to have your temple and mindset be in alignment and 5 key pillars in balance.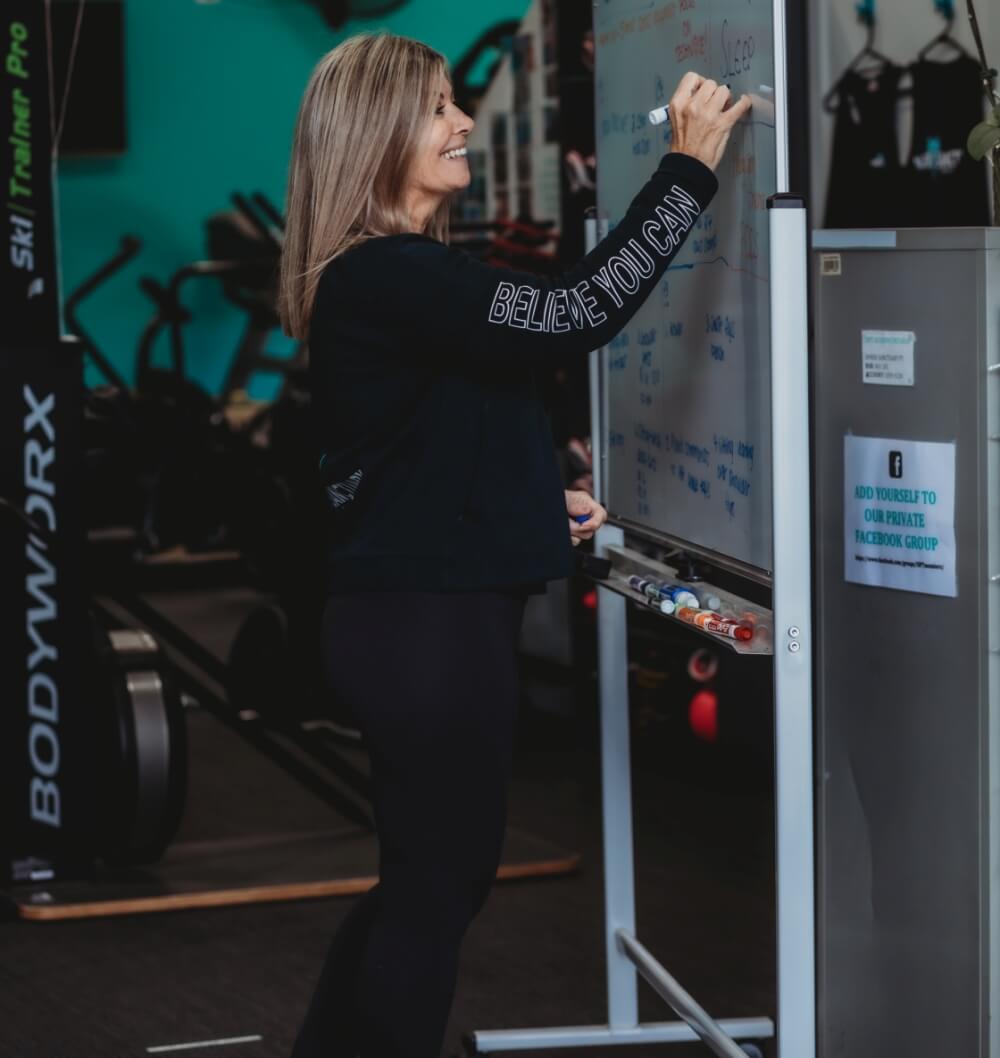 Run fast like
the wolves
03
When you are in control of your body you are in control of your life!

We offer an environment where women step into their greatness to transform into the best version of themselves to authentically love their body and nurture their wellbeing.

This leads to being you being your best version of yourself and living your fullest LIFE!
Meet our strongest team
04
Michelle founder of Inner Sanctuary has been in the fitness industry for 21 years. Her passion is helping women create healthier lifestyles by filling their own cup.
QUALIFICATIONS:
Certificate 3 & 4 fitness
Boxing instructor Level 2
Kick boxing instructor Level 2
Wellness coach
Nutrition for sport
Flexibility & stretching coach
Reiki Master Level 1
First Aid certificate
Tayla our pocket rocket coach and daughter to Michelle Peroomal has been qualified and employed by us since 2012. She is always ready to have fun and rock out a fitness class whether it be group training or private 1 on 1's. Tayla now a Mummy understands the importance of filling her own cup to pour for others.
QUALIFICATIONS:
Certificate 3 & 4 fitness
Thump boxing instructor Level 1 & Advanced
Kick boxing instructor Level 2
First Aid certificate
Eb has been part of our fitfam for 7 years and is a great assest to us all.
She is motivating and she loves what she does.
She has a Cert 3 in fitness instruction and recently a new Mumma bear.
"I first started at ISPT in May 2015. I had been following Tayla and ISPT on Instagram for a while, but the thought of travelling from Thornbury to Williamstown to go to the gym was a bit daunting, until one day I just decided to give it a shot! The second I walked into the studio I was greeted with such warmth and felt incredibly comfortable which Ive never felt before in any other gym, so of course I instantly signed up! Michelle gave me such a different perspective on nutrition instead of seeing it as a "diet" it was just a matter of making slight changes, making it a lot easier to stick to. \I do 2 group sessions and a 1:1 every week with Tayla, she always makes the sessions heaps of fun and not seem like a chore to exercise. Pushing you to your limits, but always making alternatives to suit your needs and fitness level. I honestly can't see myself ever leaving ISPT, the confidence I've gained since meeting Michelle and Tayla and just how much my overall mental and physical health has improved, I'll be forever grateful. I still have a long way to go, but with the help of these lovely ladies I'll get there in no time!"
"It was always hard for me to find the motivation to go to the gym and work out, but ever since I've started going to ISPT my motivation for working out came back. My favourite class at ISPT is boxing with Tayla, I always feel like a bad ass chick that can take on anything after every boxing classes! Tayla would always push me to my limit and never gave up on me!! I have never felt so confident in myself and I can say that I am a more happier person now than 7months ago. Being at ISPT for just 7months, I've learnt to embrace all the small things in life and that hard works do pay off and anything is possible if you put your mind to it."
"When I first joined Tayla and Michelle at Inner Sanctuary PT I had imagined I would see myself in five months time with nothing but a healthier mindset, I remember they first told me that if I was determined I would achieve anything I wanted to with regards to my fitness goals. I never, in my wildest dreams imagined I would come this far. I recently put myself on the scales expecting to not be happy with my results. Michelle and Tayla told me I had lost around 11 kilos. Hearing this, I burst into tears being so proud of myself. For me- it wasn't about pushing myself in the gym, it was about exploring self love and nourishment which in turn produced results I never intended nor expected. Learning to treat myself and my body with the respect it deserves has ultimately payed off into something I can continue with throughout my journey and I can't thank Michelle and Tayla for giving me the confidence, drive and ability to push myself in ways I could ever imagine."
"I've never really been into fitness but decided to bite the bullet and join ISPT after being unhappy with my body and having no confidence with my appearance for so long. I've always felt uncomfortable and intimidated at gyms, but as soon as I walked through the door at ISPT Michelle & Tayla made me feel so welcome and comfortable. They constantly check in with me and make sure I'm on the right track and help with every step of the way. Tayla's classes are heaps of fun, which never makes it feel like a chore to exercise and she's always pushing me to my limits. I've never felt better, and I can't thank Michelle & Tayla enough for helping me reach my goals."
I've been training with Tayla at ISPT for 5 months now. It took me years to regain my motivation to train and tayla has been an excellent source of encouragement! I suffered from sever anxiety and depression which took a toll on me and made me feel insecure- however, with tayla's support I have managed to build a newfound confidence within myself. I'm happy with my transformation not only the weight loss but also the strength that I have gained, my increase in lung capacity, energy and overall fitness. Thanks Tayla and ISPT for your ongoing support, I look forward to achieving more goals as our sessions go on!
Take Charge Of Your Life
Donec quam felis, ultricies nec, pellentesque eu, pretium quis, sem. Nulla consequat massa quis enim. Donec pede justo, fringilla vel, aliquet nec.
If you've let your health slide during the pandemic, don't be hard on yourself. You are

HEALTHY EATING - has a positive impact on our life and regular  healthy eating of

Hey there Mummies we see you and know how much you need some normality back into